Saint Hill is located in East Grinstead, that's been designated by the government as an Area of Outstanding Natural Beauty (in all of England and Wales, there are only 50 Areas of Outstanding Natural Beauty).

The property...
Read more is positively pastoral, an ideal English country estate.

It's graced with a two and a half acre lake, a koi filled pond, and a soothing waterfall, all connected to the Manor and the Castle by a series of pathways that showcase hundreds of varieties of trees, bushes and plants. There's even a pleasure garden and a reflecting pool by the Chapel.

Throughout the property, you'll find about 100 varieties of rose. The rolling downs are also home to deer, ducks, pheasants and a wide variety of birds.
Spring Fayre 2023
With the end of May upon us and June just around the corner, it is time for everyone to go out for a fun-packed day with all of the family at the Saint Hill Spring Fayre. Activities for all the family to have a great day out.

Activities include: Birds of Prey, Wildlife show, Have-a-go Archery, Pony Rides, Arts & Craft, Knight & Princess school, Bubbles World, Childrens Fairground rides.

Go to eventbrite to book your tickets.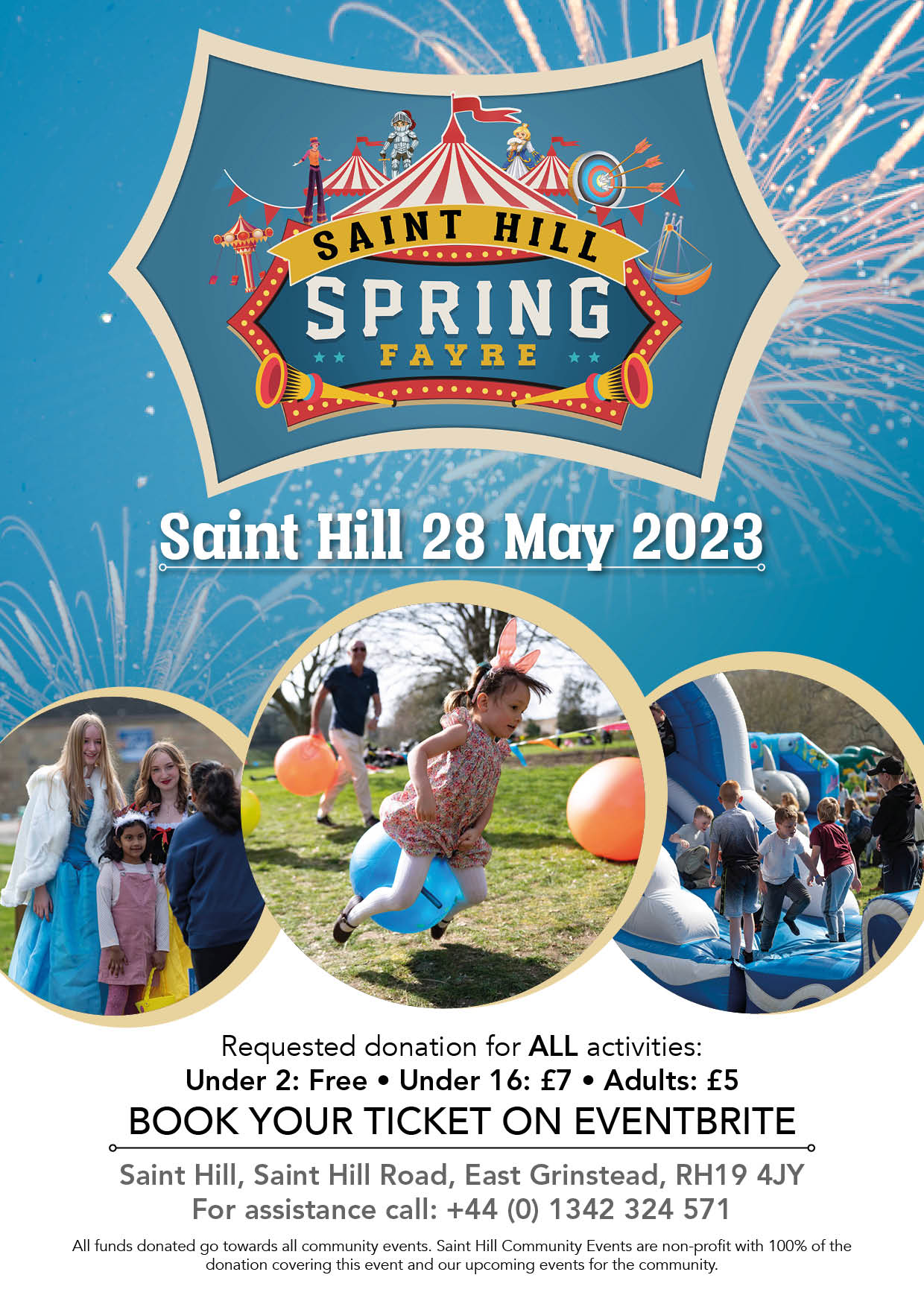 Easter 2023
Saint Hill community events are back in full and here is what happened at Easter.